PROFESSIONAL LAND & ENVIRONMENTAL SURVEYORS
Since the late Lou Carow started the company in 1969, Bob Reider has strived to continue to keep the company a family-type setting for the employees and their families. We all try to do the little things that some of the larger firms in our industry have outgrown or decided to eliminate. In September of 2003, the company moved from the Wisconsin Avenue location to an office building on Lynndale Drive (Cty Hwy A) that is handicapped accessible with plenty of parking.
Our firm has established itself as a complementary business to many engineers and architects that don't have professional land and environmental surveyors as part of their staff. We can provide the information that architects or engineers need without being a threat to their clients since we specialize in land survey work. Developers and realtors also continue to return year after year for projects, because we are not developers or realtors.
Carow Land Surveying
Providing superior land surveying and environmental assessments throughout Northeast Wisconsin.
This message is only visible to admins.
Problem displaying Facebook posts.
Click to show error
Error: Server configuration issue
OUR GOAL
The number one priority in our office is service to our clients. If the client has a deadline to meet, we will do everything in our power to meet that deadline. We try to treat our clients the same way we would like to be treated. We may recommend they don't need survey work done in certain instances, because of high costs or short timelines and may even suggest that they contact a specific competitor because of previous survey work they may have completed.
Carow Land Surveying has continued to grow slowly and steadily since Lou Carow started with just himself and part-time assistants. Today we have two one-person field crews equipped with some of the most modern survey equipment in the industry, such as Trimble R8 GNSS Receivers and Trimble 5600 Robotic Total Stations. We have a full-time AutoCAD technician to complete the mapping for our clients. We have licensed professional land surveyors on staff. All of our employees are able to handle a number of different jobs which helps to keep projects on schedule. The office has numerous computer workstations with quality software. We have and can complete projects in all aspects of the surveying field for private, corporate, and public entities. The company carries all of the typical commercial insurance coverages and professional liability insurance.
WHY WE DO IT
This firm and its employees have always tried to give back to the community in a large number of ways. Anytime a church is in need of survey work, there is a large discount given for their work. There are annual monetary contributions to a multitude of charitable organizations such as Special Olympics, MDA, March of Dimes, American Legion, American Red Cross, Boy Scouts, Juvenile Diabetes Foundation, Salvation Army, Dairy Cares, and Shrine Circus Fund to name a few.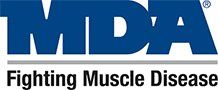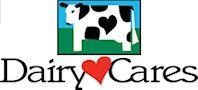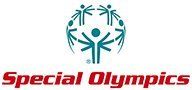 Bob has served as an assistant scoutmaster for the Boy Scouts. Bob was the secretary for Menasha Youth Sports Baseball for a number of years and helped out on a number of their spring cleanup weekends. At least three of our staff have participated in the lockup programs to help raise funds for various charities. Bob has served on a joint legislative council on mental health issues. The firm has contributed elevation work to help with the Fox Cities Marathon. The firm has been a bronze sponsor of the local Ducks Unlimited for eight years, a bronze sponsor of Dairy Cares, and has supported the Red Smith banquet for over thirty years.
Both employers and employees have been coaches for baseball, basketball, football, and soccer programs in the various communities of the Fox Valley. The firm has been a sponsor for a number of different youth sports teams. The firm has mentored numerous students at the high school and technical school level to obtain experience in the field of land surveying in hopes of helping the students determine if the land surveying profession was the right fit for them. Carow Land Surveying is a member of the Wisconsin Society of Land Surveyors, National Society of Professional Surveyors, National Federation of Independent Businesses, National Small Business Association, and the Valley Home Builders Association.
CALL US TODAY
Carow Land Surveying & Environmental in Appleton, WI, can be reached at (920) 731-4168.